Ignite your tour guides with a new visit mindset
Welcome to College's training and workshop programs ignite clarity, passion, and purpose into your college visit experience. Through our research-based MARV® construct for measuring well-being and student fit, we lead campus tour guides and admission teams to discover new tools to enhance one of the most critical aspects of the recruitment process. By turning a tour guide's informative role into an inspirational role, one who discusses a prospective student's shared values and strengths, our programs help identify, connect, and retain students who will flourish at your institution.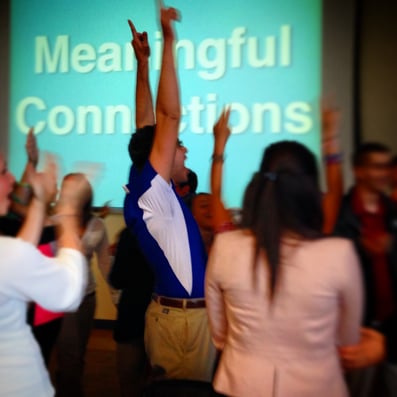 The MARV® Workshop is igniting a surge of positive energy with campus tour guides around the country and we hope you will join in.
"The MARV workshop was quite an eye-opening experience for me. What I thought would be another tour guide training session turned out to be a creative and in-depth seminar that taught me more about myself in three hours than I thought was possible. Not only do I feel more equipped to lead tours of my campus, but I believe I have the tools I need to pursue my dreams while remaining motivated, grounded, and happy." - Jessica, Arizona State University
The MARV workshop was one of the best trainings I have ever attended in my college career. It helped me become more motivated to help prospective students make that difficult decision in choosing the right school. - Brandon, University of New Haven
If you are interested in learning more, please fill out the form below.
We look forward to working with you and your team to continue to leave your visitors inspired and happy.
#itsallinthevisit